It's time to harvest the sorghum on the big fields in Nebraska so it's time to bring out the big equipment.
Here we have the John Deere 9620 R and a Demco 1300 auger wagon taking a short break in the work. The John Deere is the basegame tractor while the Demco 22 Series grain cart is a very nice third-party mod from Custom Modding and is available in the official modhub.
And once the sorghum has been safely stored away it's time for the next crop. This time soybeans. And there's not always time enough during the daylight hours when there's a lot to harvest.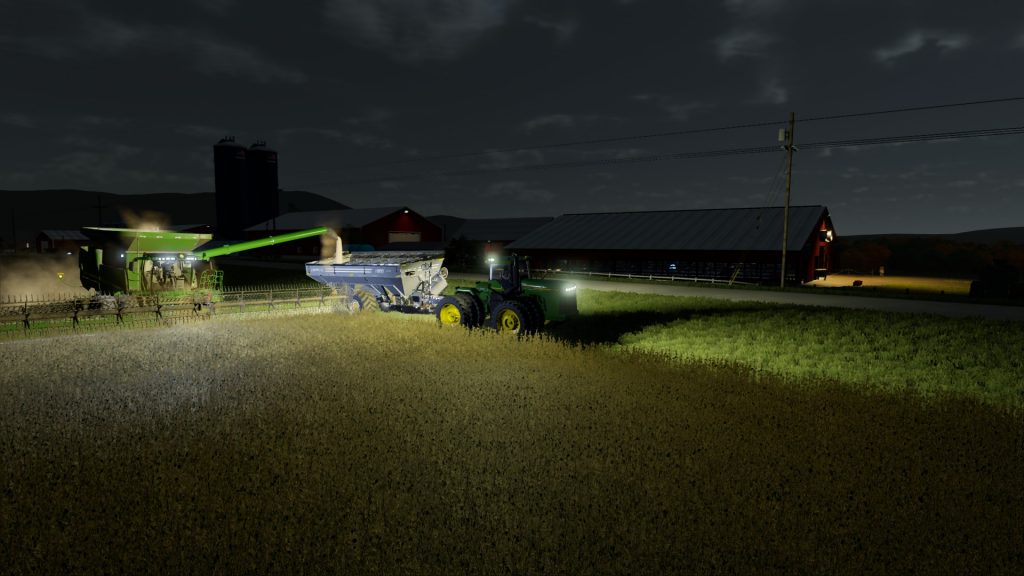 This time the tractor used is an older model year John Deere 9620 by SiiD Modding and a John Deere S790 harvester made by Giants Software themselves.
The Nebraska map is called Green Valley, Nebraska and is made by DJ Modding. It is available for download at their itch.io site.