With the Vermeer Pack DLC Giants Software is adding a new brand to Farming Simulator 22. While not the biggest of DLCs in existence, this one adds a new type of machine and some more choice when it comes to grass cultivation.
The star of the pack is undoubtedly Vermeer's self-propelled baler ZR5-1200. A type of machine that the company was the first to make. While not exactly the cheapest way to make bales, this combination machine does have the benefit of running on its own, thus freeing up the tractors for other uses.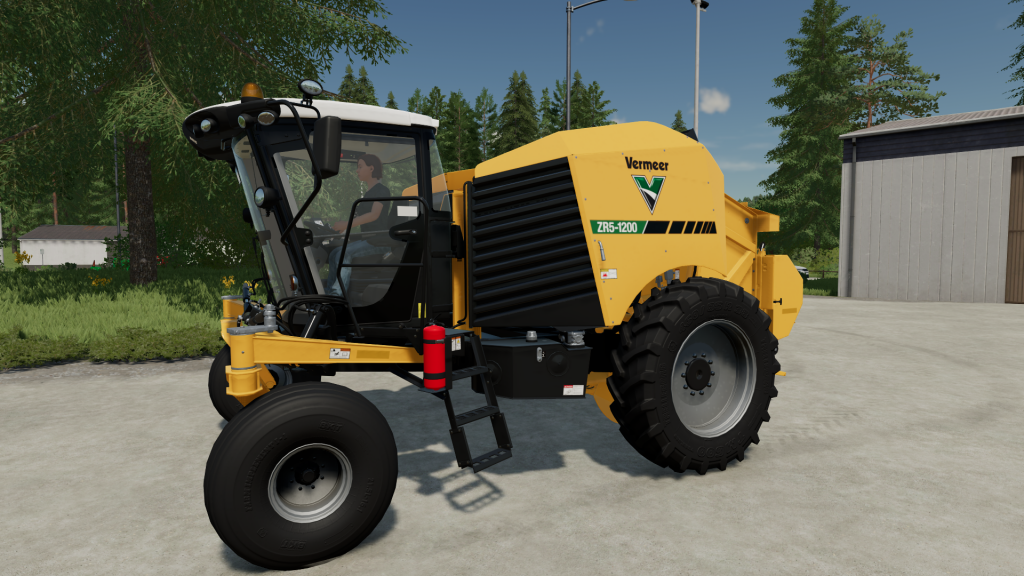 In addition to the self-propelled baler the pack also includes a more traditional baler called 605N, the Vermeer R2800 twin rake, the Vermeer TM1410 trailer mower, and the Vermeer BPX9010 bale processor.
The Vermeer company was founded in Iowa, USA, in 1948 by Gary Vermeer and is today producing equipment in the construction, landscaping, environmental, excavation, and forage markets. The founder Gary Vermeer is credited with inventing the first large round baler as it is commonly known today in 1971. The self-propelled baler is a more modern invention as it was first demonstrated in 2017.
Since Vermeer's grass equipment seems to be mostly used in North America, this pack is more geared toward the players who farm on American maps – in Europe Vermeer seems to be more focused on marketing their construction equipment than their farming ones. That is if you want to keep it highly realistic. There's of course nothing that stops you from using the equipment on whichever map you wish to.