The first larger DLC for Farming Simulator 22 is – maybe not entirely surprising – very much an addition for the new grape and olive growing parts of the gameplay.
As the name implies, this DLC is all about the Italian tractor brand Antonio Carraro. A brand that maybe isn't the most well-known outside the southern parts of Europe due to the fact that the company specializes in making smaller size tractors for use on vineyards and the likes.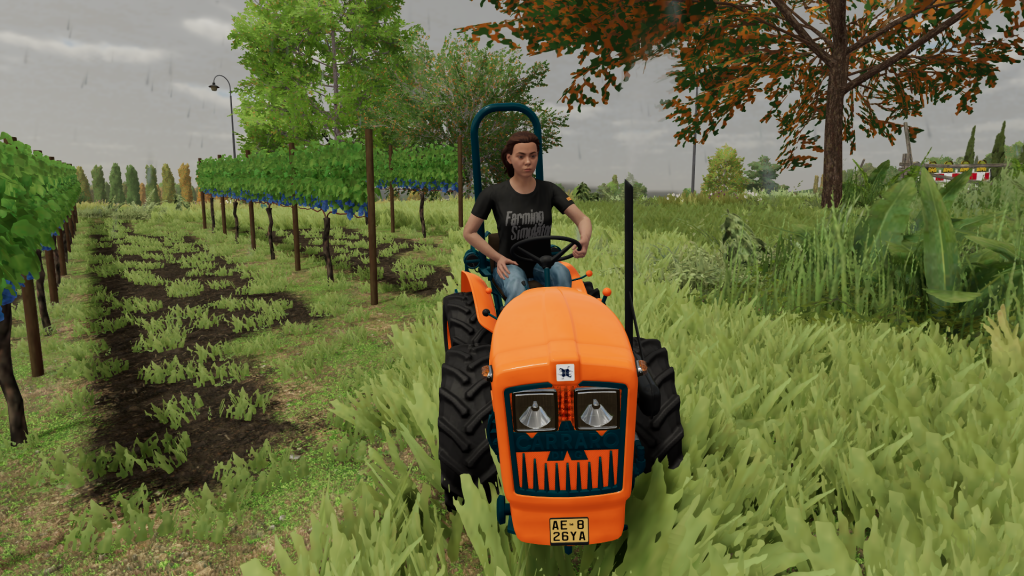 The pack includes no less than ten different machines. From the smallest, almost play-thing-like SuperTigre 635 (the orange cutie in the picture above) to the Mach 4R. All of them suitable for getting in between the rows of grapes or olives for the work that needs to be done. There's also the more transport-oriented Tigrecar 3200 GST for when one needs to transport pallets or the likes.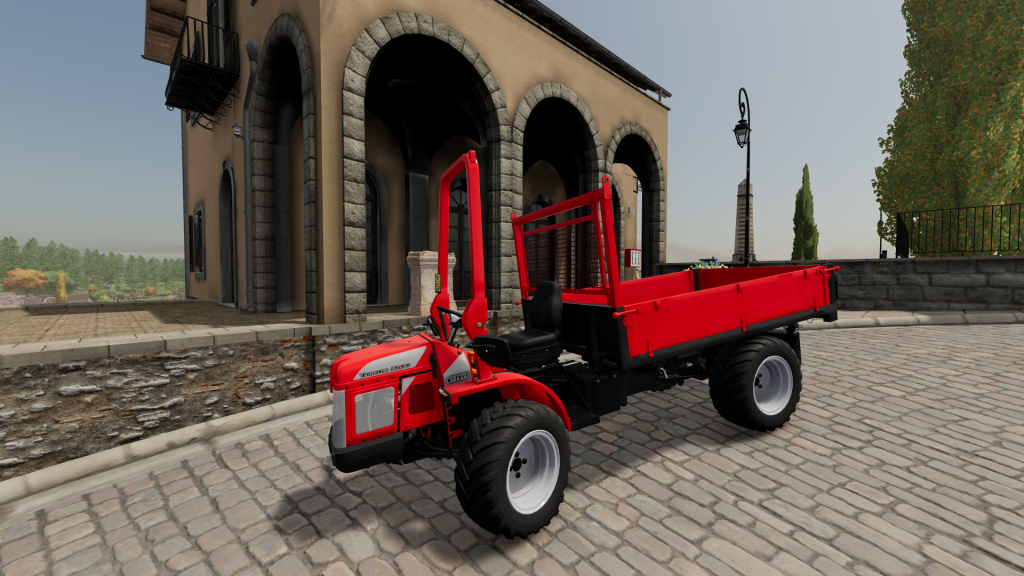 When it comes to horsepower the Antonio Carraro line-up go from 35 hp to 98 hp so there are no real beasts here. Even so the 98 hp Tony and Mach tractors are more than capable of doing whatever is needed in the vineyard. As an example it was a clear improvement when we changed our basegame Landini Rex 4 GT to a tracked Antonio Carraro Mach 4R – suddenly the rather steep vineyard climb became so much more effortless! And while good climpers they are still not necessarily slow on the road either. The Tony's and the Mach 4R can do 40 km/h.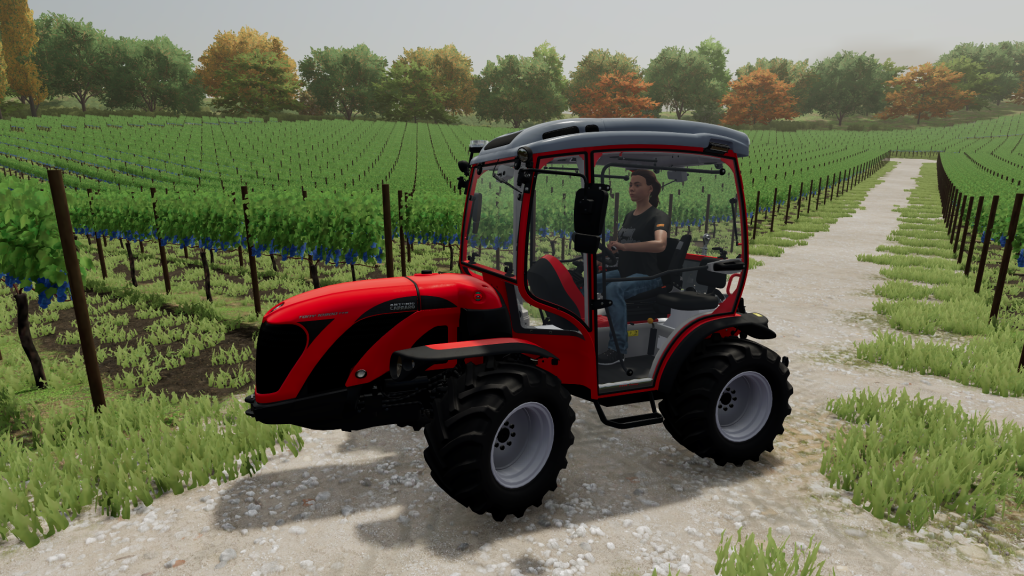 Obviously this DLC is first and foremost of interest for all those who likes to grow grapes or olives. That's what these machines are made for and that's where they really shine. If you want to play with more realism on a grape-growing map, this DLC adds a lot and is almost a must have. That said, all of the tractors can of course be used in other work as well if one wishes too and then they are very nice, compact tractors with great manouverability although naturally they can't replace large horsepowered standard tractors.
For its intended uses, the pack feels well thought through with machines in different price and horsepower ranges, which means there's something for you to use no matter if you have a lot or a little in-game money. As for the real life monetary value I'd say that the balance between the price and what you get is not bad at all.