It is time to honour the northern part of my ancestry, so welcome to Karhuvaara, Finland. Land of lakes, birch trees and long summer days.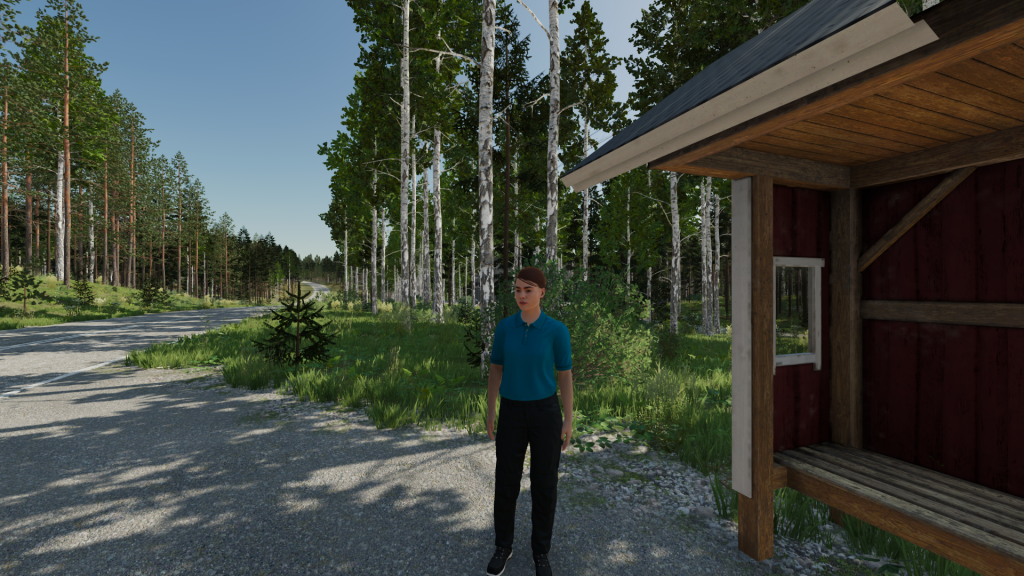 Luckily it's still summer for now, so let's forget about those short winter days. There's work to be done. On our newly acquired field the barley is golden yellow and ready to be harvested. That potato field on the other side of the river looks quite promising too.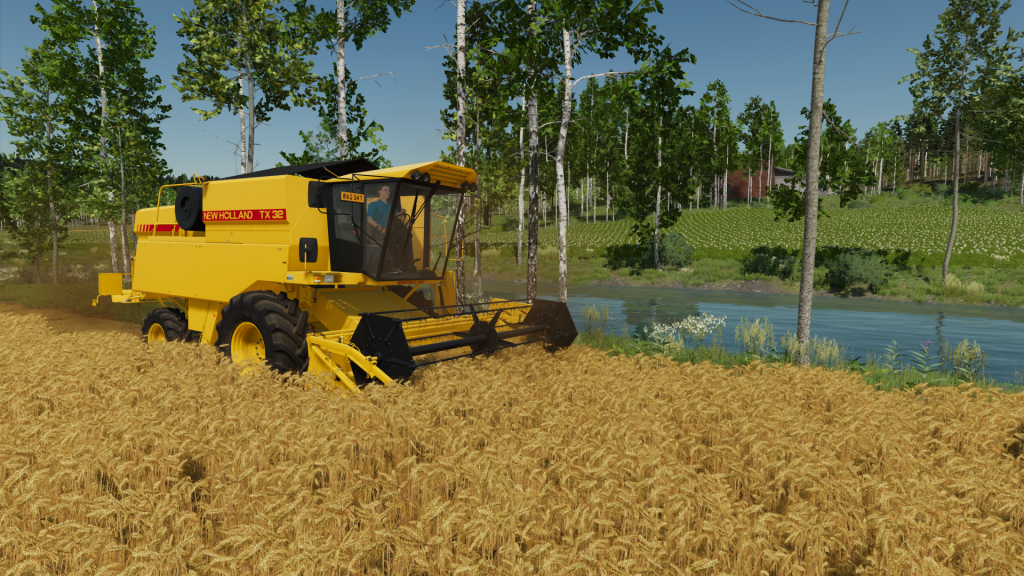 When starting out as a northern farmer it is a good thing that there already exist some equipment which maybe isn't the newest models, but they are still very functional for our purpose. The Junkkari trailer is fresh from the store though and as such quite a bit newer than the workhorse pulling it.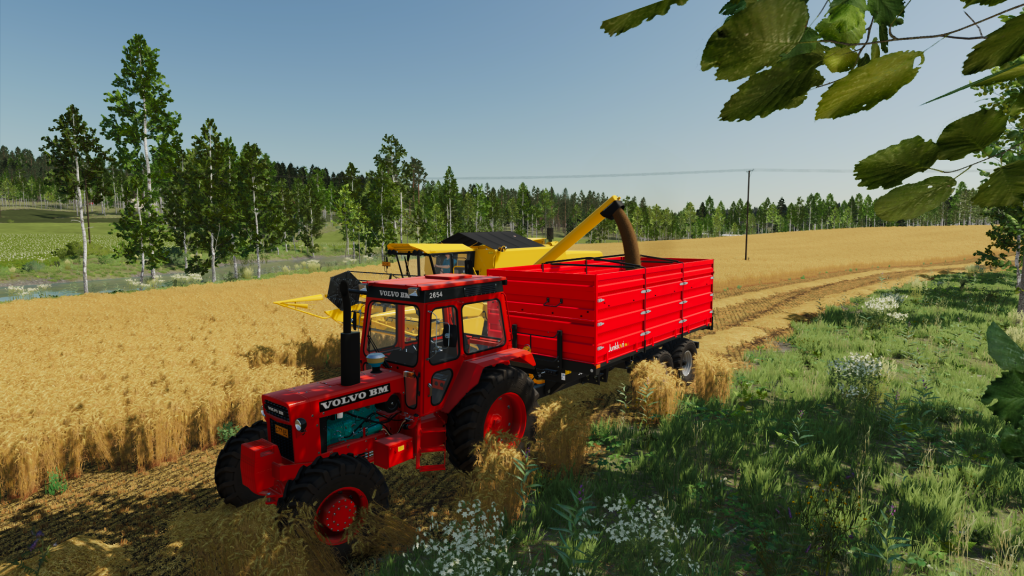 The map is a mod made by INF Modding and available on the modhub, so is the Junkkari J16 trailer which is made by Farmari99. The New Holland TX 32 harvester is a free official Giants mod, and the Volvo BM 2654 tractor is part of the Platinum Expansion Pack DLC.