Hello and welcome to Brzozówka – don't try to pronounce that if you're not Polish or your tongue might get twisted. Our journey starts at a very logical place – the local bus stop – on our way to the agricultural equipment store to purchase a tractor to start with.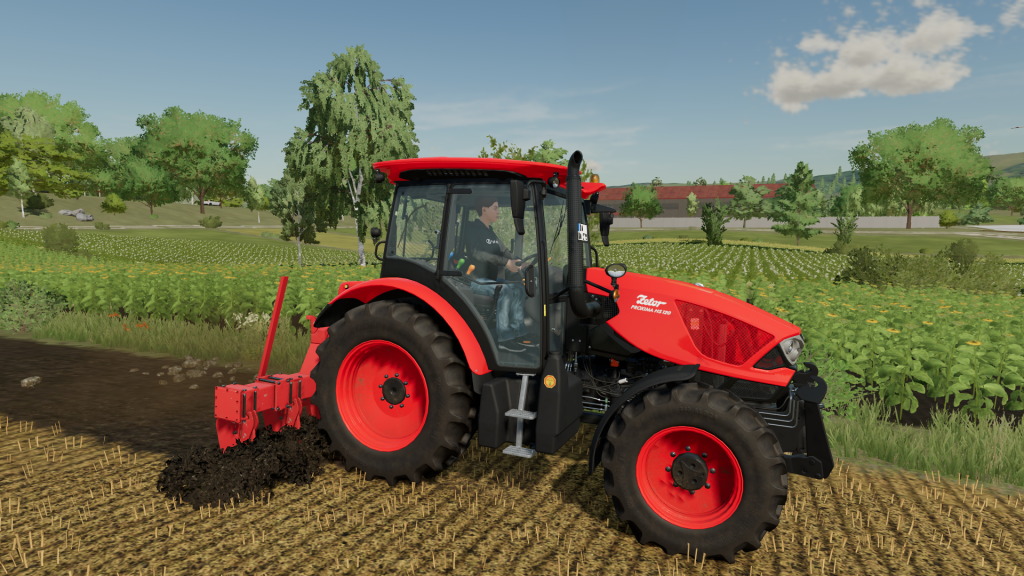 The first tractor being this one. A Zetor Forterra with 117 horsepower. While not exactly the most fancy and exclusive of tractors, it should be quite enough to get me started on the small-size farm. And it is relatively cheap which is a plus considering I have limited funds when starting from scratch.
First mission for it – pulling a subsoiler in order to break up the surface of the field that comes with the farm.
But after that it's time for a drive back and forth to the store again in order to get a frontloader and a stone remover tool. I know there are nice, big machinery for that, but this is the cheaper way.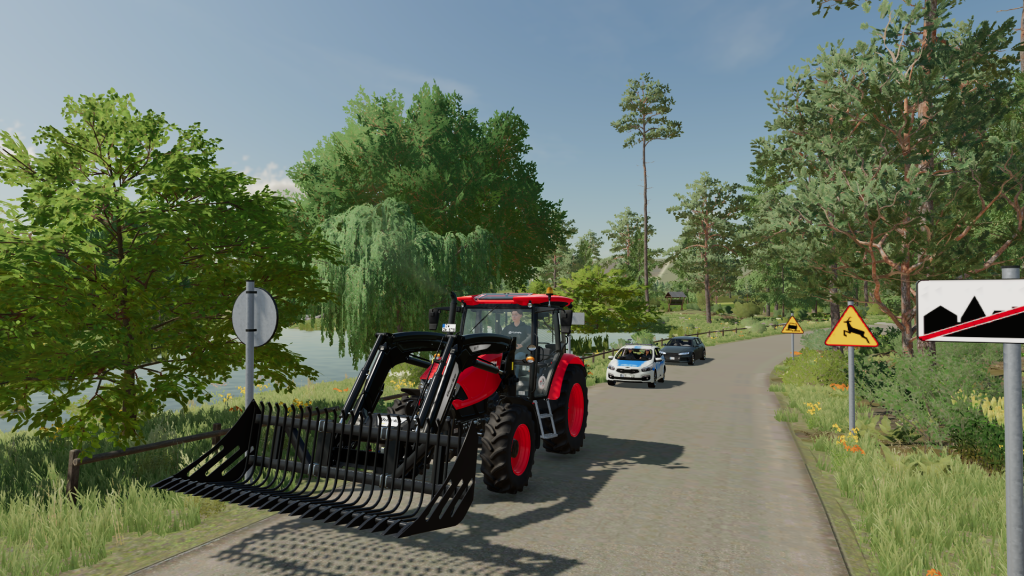 It would probably be a rather cumbersome and slow way to do it if the fields were bigger, but for these really small ones it works just fine and voilà, a field ready to be planted.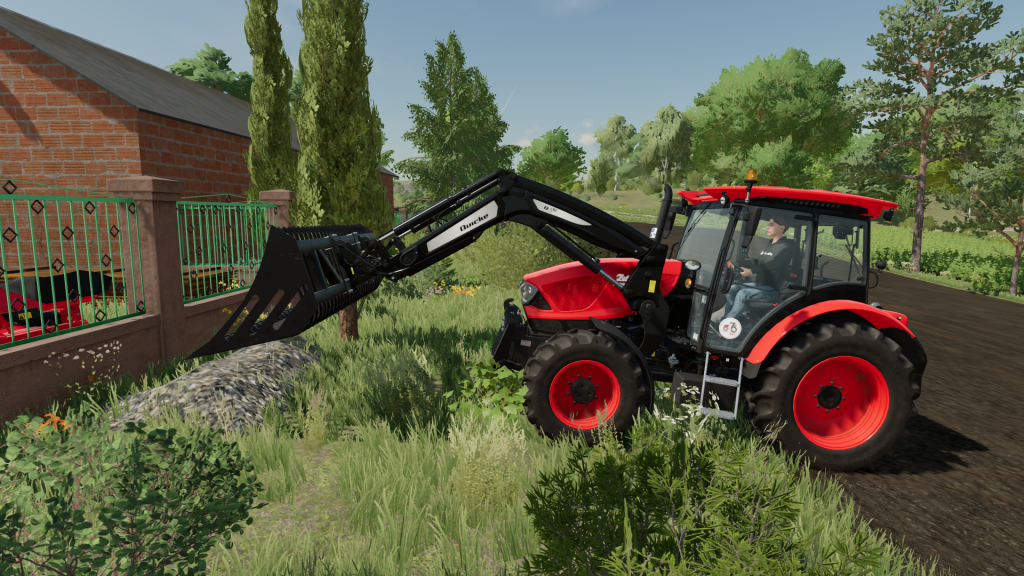 Brzozówka is a map made by VenTuriO and Pisel and is available in the official modhub. So are the AgroMasz Duro subsoiler by BartsoNv3 and the stone bucket by Nico Pix. The Zetor Forterra and the Quicke frontloader are base game stuff.